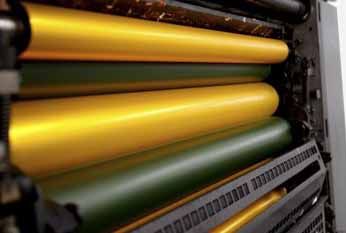 Our State-of-the-Art Offset Printing Equipment Ensures There is No Compromise Regarding the Level of Quality for All Types of Products.
.
At Farley Printing in Louisville, we believe that an outstanding product results from the highest quality customer service matched with the highest quality equipment and technology. Always in the forefront, we are now equipped with high quality five and six-color perfecting Heidelberg Speedmaster presses complemented with latest Computer to Plate (CTP) prepress technology.
But beyond the technical aspects, we maintain a critical focus on quality. Our incredibly seasoned team of production specialists, many of whom have been with us for over 15 years, take every step to ensure that any piece rolling off our presses is exactly to your specifications. Dedication to quality has been Farley Printing's constant philosophy since we first opened our doors in 1965.